Sport
Alpine Skiing & Snowboard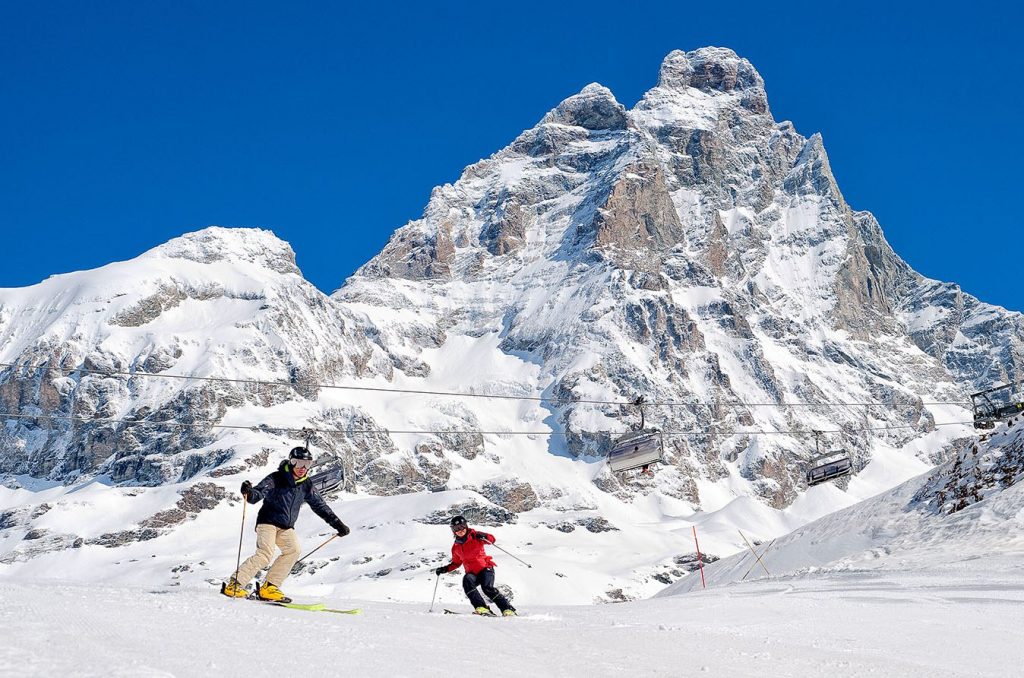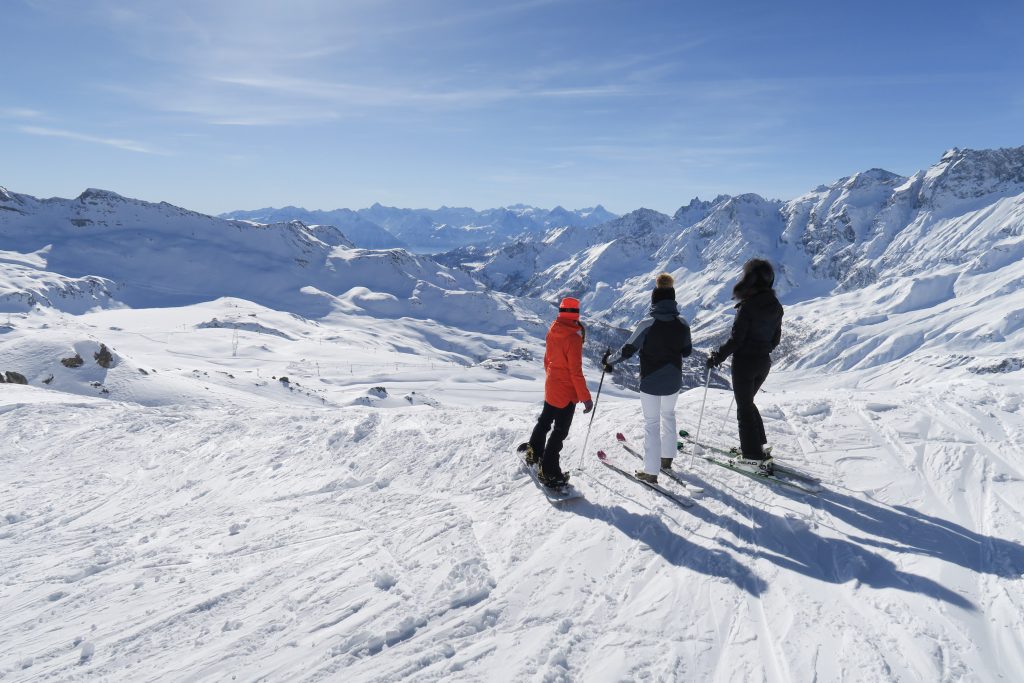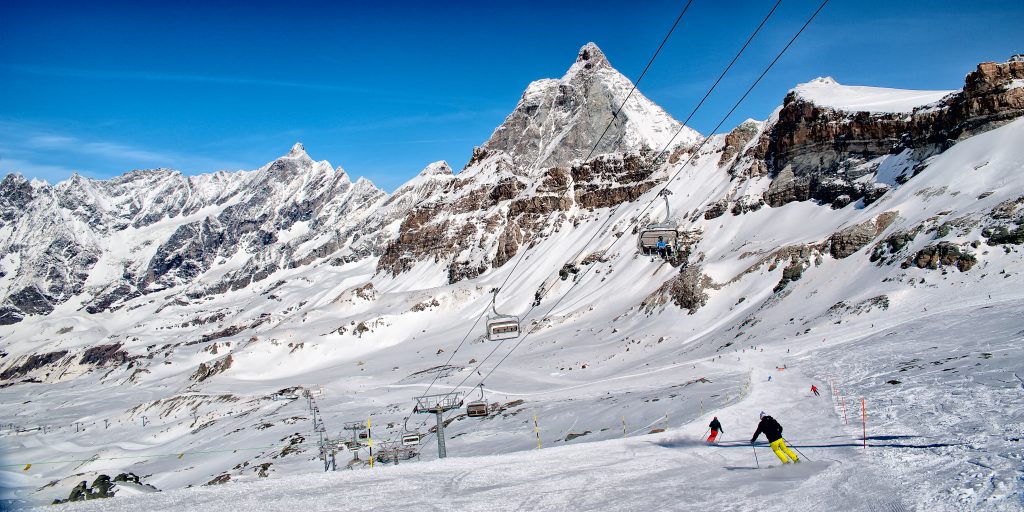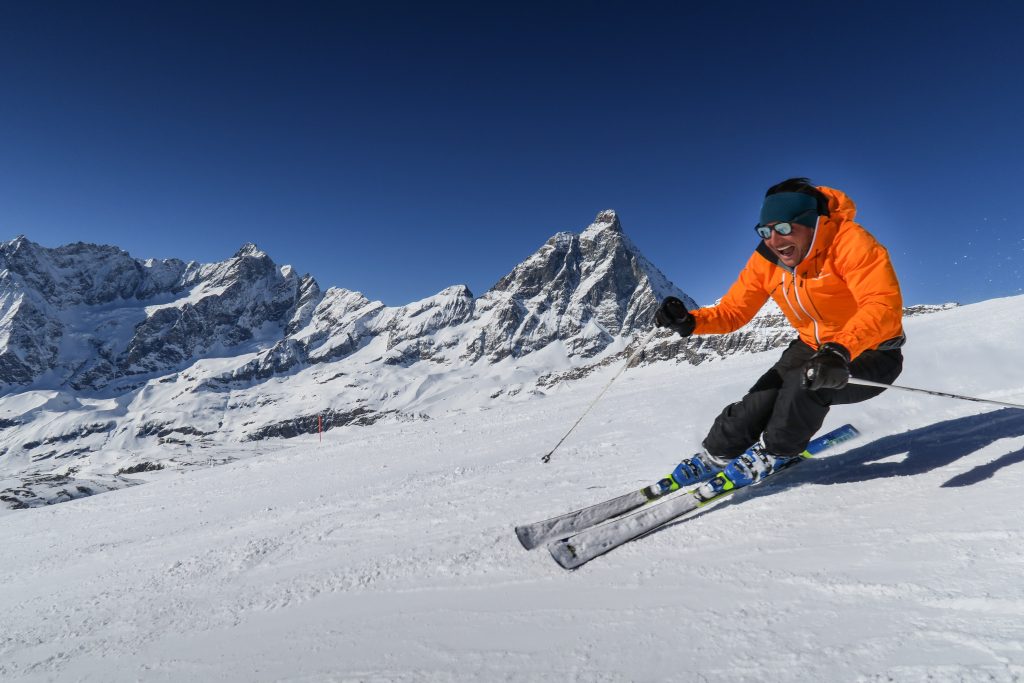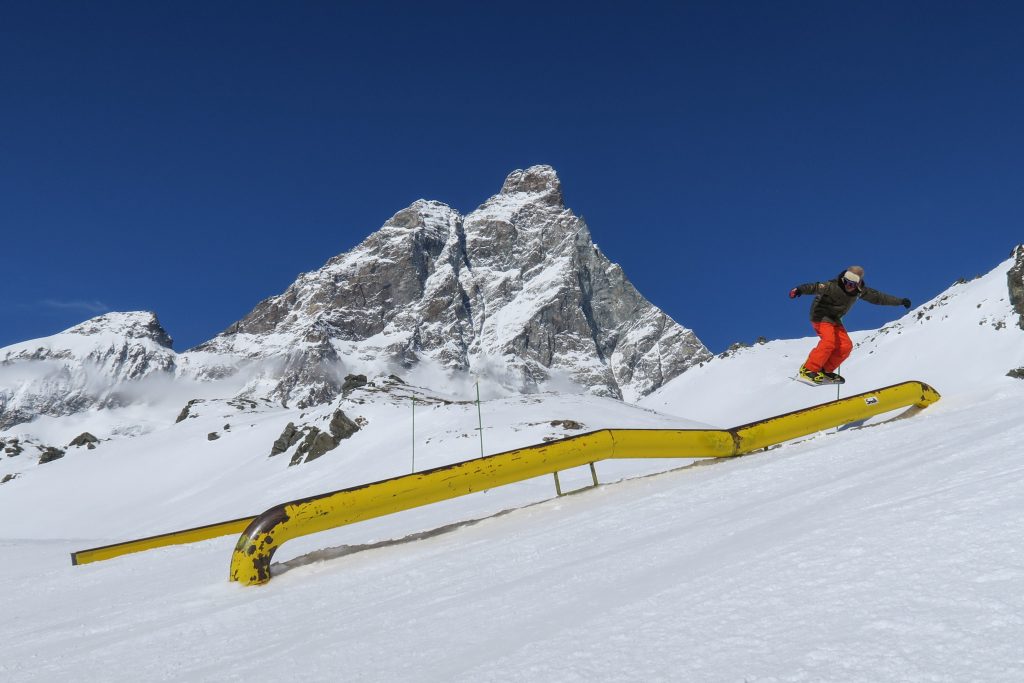 The winter season starts very early at the foot of the Matterhorn: in Cervinia, in the splendid Breuil basin, the lifts are open every day from mid-October until the beginning of May. Winter here touches on two other seasons, autumn and spring, thanks to the high altitude at which the entire Cervino Ski Paradise resort is located. The name itself is a fitting tribute to the quality of the snow, which is never lacking here.
The three gems of this great area, one of the largest and most frequented in the world, Breuil-Cervinia, Valtournenche and Zermatt (Switzerland) are connected by a myriad of pistes and a dense network of lifts that allow you to connect without ever having to take off your skis, admiring the Matterhorn (also known as Cervino) from both the Italian and Swiss sides, letting yourself be "captured" by food and wine stops in the many restaurants on the slopes.
The geography of the resort is that of three valleys and two nations, Italy and Switzerland, for international, borderless skiing. Cervino Ski Paradise is more than just these iconic places, though: it also includes Chamois (a beautiful village that can only be reached by cable car) and Torgnon (a village overlooking the valley and known as the "village of the sun"). Both villages represent the part of the area more devoted to tranquillity and families, where skiing is a means of living in close contact with nature.
Details
From 16/10/2021 to 1/05/2022
Contacts
SKI SCHOOLS AND EQUIPMENT RENTALS
Follow our adventures on Cervino Ski Paradise social media