Outdoor
Cross Country Skiing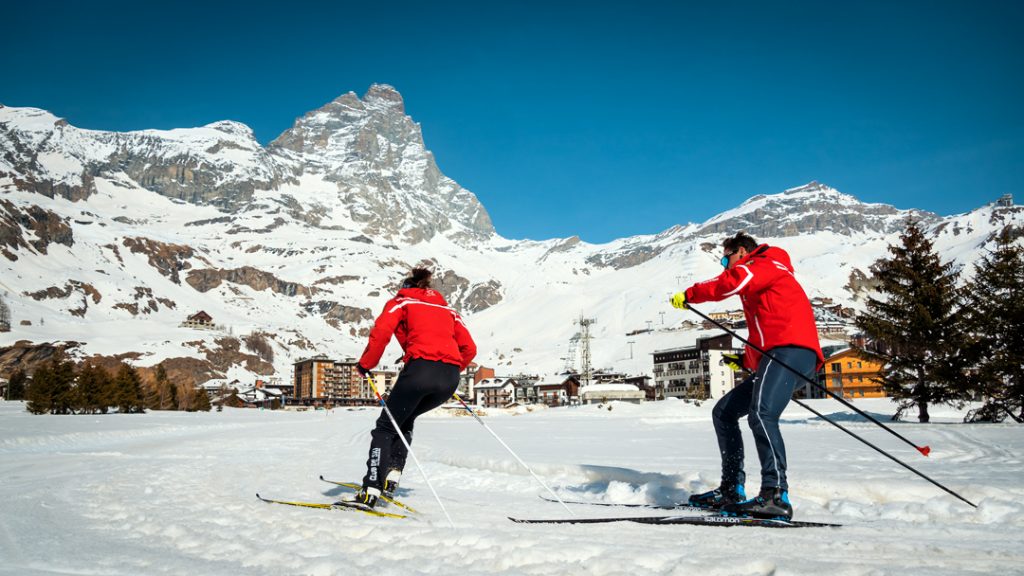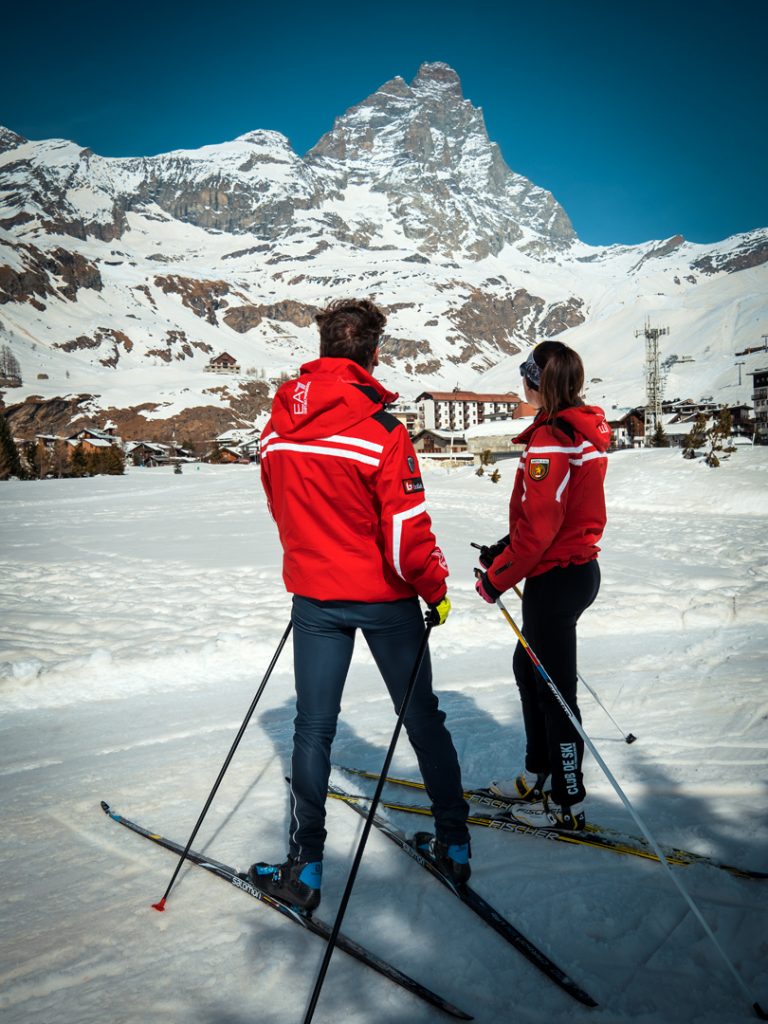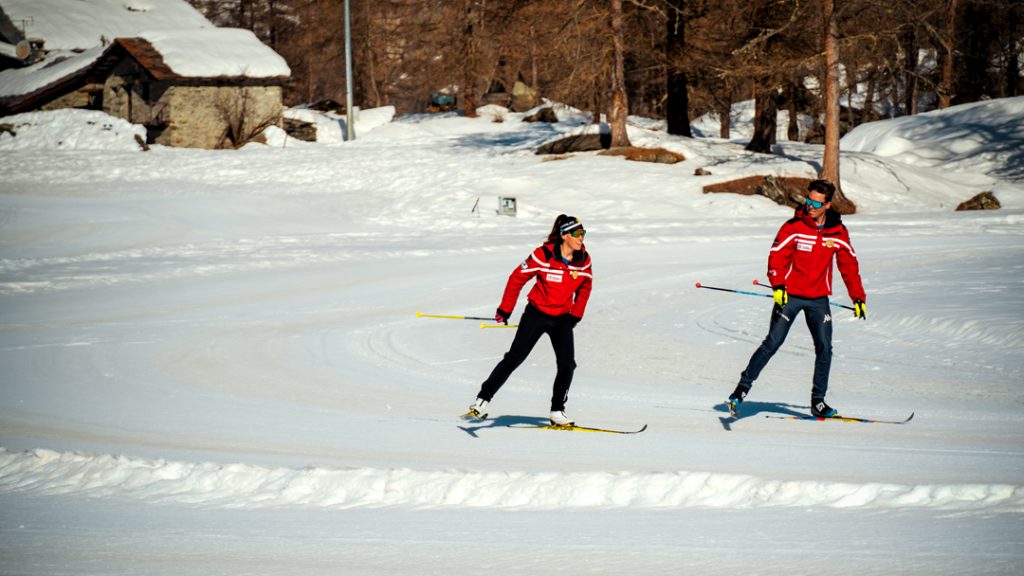 Classic or skate skiing technique? Whether you choose alternating or skate skiing, cross-country skiing can be practised in the Matterhorn valley throughout the winter, on panoramic tracks in the midst of unbridled nature.
In Cervinia, the piste is a 3 km loop, suitable for both beginners and experts. It's usually one of the first trails in the Alps to open, thanks to its natural snow and altitude. The piste, which is located in the area of the golf course, is situated on the edge of the village, close to the centre and in a sunny area. Skiing along the track you can enjoy views of the Matterhorn as well as the Grandes Murailles.
In Champlève, a couple of kilometres from the centre of Valtournenche, there is a corner of unspoilt nature dotted with clearings and woods. The cross-country track is located there and consists of three loops: one for beginners (about 3 km), a second with medium difficulty (2.5 km) and a third with a medium-difficult slope with a length of 3.8 km.
Follow our adventures on Cervino Ski Paradise social media