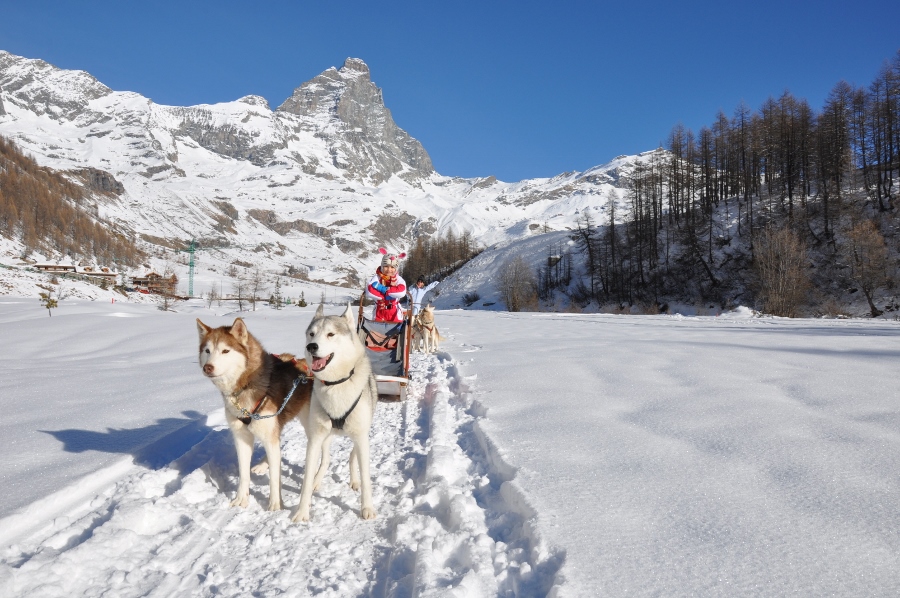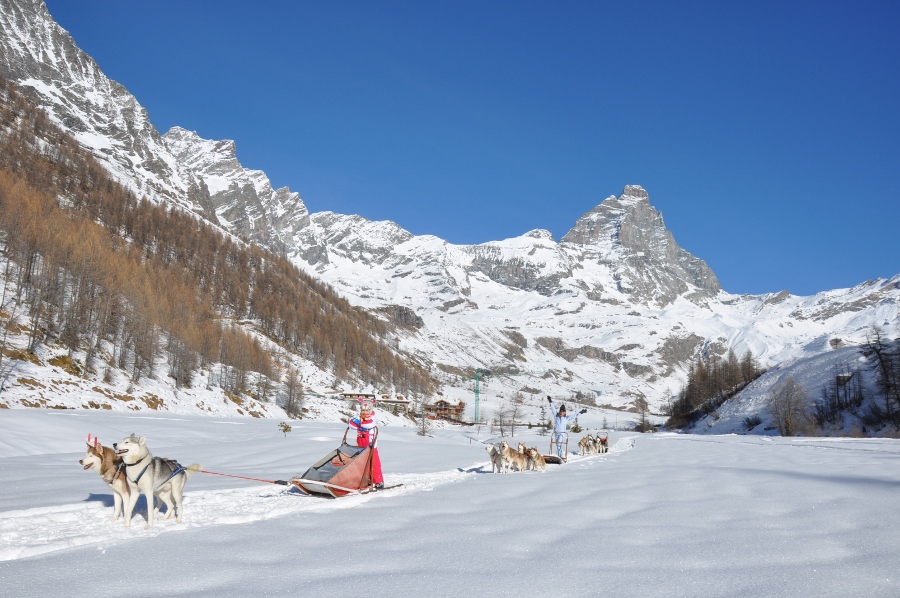 SLED DOGGING: PASSION & EMOTION!
You can't help but feel exhilarated by the passion that drives our magnificent specimens of purebred Siberian Huskies as they stride out before you across the snow.
The real stars of The Husky Experience are they themselves, these beautiful 4-legged athletes, who will accompany you on adventurous excursions across the winter wonderland of the snow-capped Italian Alps.
A thrilling experience in which you yourself will take command of a sled pulled by huskies, accompanied by our experienced instructors.
With Luca and his team, you can taste for yourself what it's really like to live in the mountains, enjoying nature at its best together in the company of sled dogs.
Just like when everything first began back in 1995: every day the same enthusiasm, each time as if it's the very first!
The activity will be open along the winter season in the area Avouil from 10 am to 4 pm and every hour will be carried out an excursion. The excursion lasts about 1 hour, including 15 minutes of sleigh driving briefing and on the behaviors to keep during the activity.
Adults and young people over 30 kg's weight (8 years old) will drive each a sleigh, the little ones, about 3 to 8 years old will be transported in the musher sled.
Follow our adventures on Cervino Ski Paradise social media